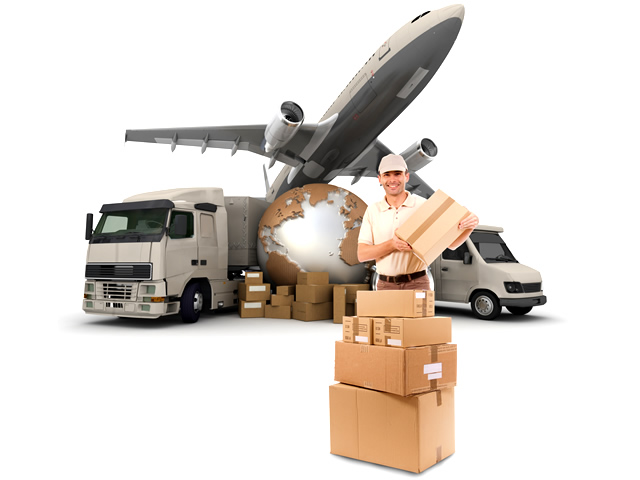 Will Kitting Save You Money on Order Fulfillment?
When should kitting be outsourced?
When it comes to order fulfillment or pick and pack, online sellers are always looking for new ways to improve speed and cut costs, and in this post, we're going to talk about one option that can help many sellers save money on overhead costs: Kitting.
What is kitting
Kitting is the practice in which individually separate but related items are grouped, packaged, and supplied together as one ready-to-ship pre-packaged items prior to being ordered. Kitting is often used interchangeably with the terms assembly or re-packaging.
When to kit?
Kitting should be used when you are commonly fulfilling the same orders with multiple items. A recent kitting project that we completed for a company that lacked the resources to kit on their own was a headphone distributor that add a pre-release video game with one of their existing head phone units. The end result was a unique product that differentiated their headphones from the competition.
This was an ideal project for kitting because you have two individual items that were grouped together. In this case our customer outsourced the kitting and assembly to create a new SKU that was later stocked as a single unit. Other examples of kitting, suppose you operate a gift basket company. You offer your customers the ability to order customized baskets, but you also offer themed pre-packaged baskets for quick ordering. You might have a chocolate sampler or a coffee and tea lover option for example. In these instances, a kitting service can pre-package items for your customers rather than packing individual items when the basket is ordered. This saves a dramatic amount of time, but it can also affect your bottom line.
There are a variety of items that can be kitted, and here are a few common ones:
Media kits
Assembly pieces
Product samples
Promotional items/literature
Instructional packets
New product launches
Game sets
The Advantages of Kitting
The key to understanding the advantages of kitting is to realize the difference between this method and traditional order fulfillment. In the traditional situation, items are packaged as they are ordered on a one to one ratio. This applies across the board to all orders. However, if your company or agency regularly ships similar items in a package to your customers, there is no need to use the order fulfillment model.
Here are some of the advantages of kitting, and how those benefits translate into cost savings:
Faster Assembly
When kitting is done in bulk, as opposed to each time an order comes in, it becomes more of a linear operation, meaning that items can be kitted more quickly. If you handle your own order fulfillment, this will save you time. If you outsource fulfillment, this will save you money because your pick/pack costs will be less, as each kit will be counted as one SKU, as opposed to paying for pick/pack of each individual item.
Space Allocation
Another way in which kitting can help dramatically reduce your costs is in stock control and space allocation. Companies spend on average around 20% of the value of their inventory on storage and handling. By reducing on-hand stock by warehousing items with a kitting service, you not only reduce the need for stock control, but you also free up valuable space within your business for other uses.
Fewer Shipping Mistakes
When items are shipped in kit form, it reduces the chance for error with order fulfillment. It also allows you or your fulfillment house to pre-print shipping labels, eliminating the need for weighing and labelling of individual items.
Better Packaging
Kitting can also lead to postal savings with more efficient and cost-effective packaging. For example, rather than packing individual items into a standard-sized box, developing a custom box for popular kits can reduce the size and/or weight of your packages.
Options for Kitting
As an online seller, you may have more than one option when it comes to kitting. Occasionally it is possible for sellers to work directly with their manufacturers to kit products. This may involve light assembly of parts or components into defined units, or it may involve placing two or more finished products into a grouped single item for inventory, prior to those items being shipped to you or your fulfillment company.
Depending on the products you sell and the number of manufacturers you use, assembling kits at the manufacturing stage is not always an option, and kitting often has to be done after you or your fulfillment house have received the individual items from suppliers.
It is a good idea to talk with your manufacturers and your fulfillment company about your order history and any new or promotional products you plan to offer. You may find that kitting is a great option for you!
Working with kitting services can help you run a leaner, more profitable company and still provide better customer service and shipping times.
For most companies, these are the reasons that make them opt for outsourcing:
A reduction is overhead costs
An increase in quality of products
A flexible volume supply
No requirement for building infrastructure and hire manpower
Relief from increasing raw material costs
As a business, this results in very little paperwork because most of the services are being outsourced rather than being carried out in-house.
1. Cost Factor
A major benefit of outsourcing kitting and assembly services is that your company pays the cost per unit; this allows easy budgeting for the whole year, giving you a clear picture of your financial expenditure. Cost becomes more important of a factor when you manufacture your own products. You may have to deal with all the expenses of manufacturing as well as dealing with increasing costs of raw materials. Outsourcing may also eliminate the need for warehousing; it may reduce the number of employees, increase your overall efficiency and productivity.
2. Quality of Products
Outsourcing kitting and assembly greatly helps in improving the quality of your products. This is because your company can dedicate all of its infrastructure and workforce to fulfill their core objective. It is always a good idea to outsource a company that has an excellent reputation because they will be able to provide you quality services based on their experience.
3. Volume Flexibility
Outsourcing a professional company for your kitting and packaging needs will help you if you suddenly require additional units of your product. As your company grows, the demand of your products will also grow. A company that is dedicated in these services can cope up with fluctuating demands – whereas if your company was doing all the work in-house, a sudden increase in required output may cause it to fail in keeping up with the load, possibly due to the lack of workforce management to deal with such cases.
4. Sub-Assembly Plants
If you were to carry out everything from manufacturing to packaging, it would require you to set up sub-assembly plants which would be a huge financial burden. Outsourcing these services, on the other hand, could lift the burden and help in saving your initial costs.
5. Raw Materials
If you were to sign an agreement contract on outsourcing, you would benefit from the consistent raw material costs throughout the agreement period; regardless of how much the cost increases in the market. This could provide a major relief to new budding businesses.
Conclusion Order fulfillment is a challenge for all businesses, regardless of size, scope or industry. Small, medium and even large businesses and government agencies can find help with an order fulfillment service, but kitting offers even more advantages.
Learn more:
Precise Warehousing's Kitting, Labelling and packing services